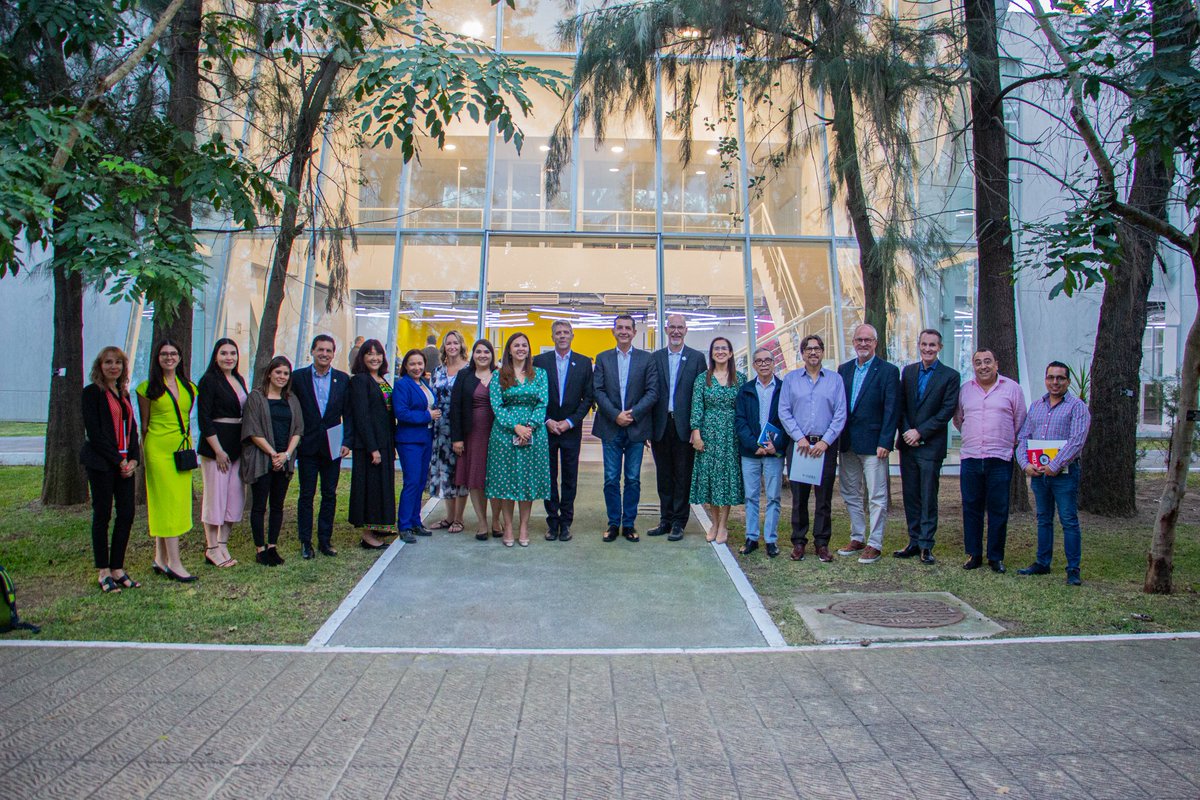 In support of BC's international education sector, and in collaboration with Global Affairs Canada, BCCIE coordinated a fall partnership initiative to Mexico with visits to Mexico City, Querétaro, San Cristóbal de las Casas, Aguascalientes, Guadalajara, Leon, and Guanajuato City from October 17 to 28, 2022.
The purpose of the initiative was to advance and strengthen sustainable relationships in the areas of reciprocal mobility faculty and student collaboration, COIL, micocredential development, and academic partnerships between BC's and Mexico's higher education sectors.
AMPEI-CONAHEC Conference
Following BCCIE's meetings in Mexico City and the signing of the Querétaro/BCCIE MOU, Global Affairs Canada and BC delegates proceeded to the state of Chiapas. The Mexican Association for International Education (AMPEI) partnered with the Consortium for North American Higher Education Collaboration (CONAHEC) for their annual conference, bringing together hundreds of delegates over a three-day period in San Cristóbal de las Casas.
During the conference, BCCIE met with the AMPEI/CONAHEC leadership team, as well as with the Undersecretary for Higher Education, Secretary of Public Education (SEP), and Angeles Gordillo (SEP), Director of Intercultural Education, to explore new avenues of collaboration, covering a variety of academic partnership areas including advancing Indigenous collaborations between our jurisdictions.
BCCIE also participated in a productive Mexico/Canada Forum organized by Global Affairs Canada towards strengthening higher education partnerships throughout the Americas.
Future Collaborations
On October 24, BCCIE and colleagues from the Justice Institute of British Columbia, Thompson Rivers University, Douglas College, and University Canada West visited University El Retoño (UTR) in Aguascalientes to discuss avenues for collaboration in the areas of COIL, microcredentials, and student and faculty mobility. Douglas College took this opportunity to sign an MOU with UTR towards forging new academic collaboration.
A visit with Jalisco Higher Education Consortium, comprising of six universities, and the Ministry of Science, Innovation and Technology in Guadalajara on October 25 and 26 followed.
BCCIE's partnership initiative to Mexico ended in with stops in Leon and Guanajuato City for discussions with JuventudEsGTO, Ministry of Education, three polytechnic universities, La Salle Unviversity, and a discussion at the Universidad de Guanajuato.
BCCIE invites BC's international education colleagues to leverage these newly forged partnerships in Mexico while deepening and diversifying respective internationalization initiatives. Please contact Colin Doerr, Director, External Relations for further information.
Quick Facts:
Education initiatives are an important part of BCCIE's work to diversify BC's international student populations and attract new students to the province.
In 2021, there were 6,250 international students from Mexico studying at all levels in BC representing three percent all international students in BC.
BC is the most popular study destination for Mexican students in Canada, with 43 percent of these students studying in the province.
Mexico ranked as the fifth top source country for international students in the province.
Link:
For more information on our upcoming missions or other international education events, please visit the BCCIE events page.
https://bccie.bc.ca/wp-content/uploads/2022/11/FgDHzsUXkAAzNYM.jpg
800
1200
BCCIE
https://bccie.bc.ca/wp-content/uploads/2023/01/bccie-logo.png
BCCIE
2022-11-01 14:57:05
2022-11-01 15:10:24
Fall Partnership Initiative to Mexico: BC and Mexico Commit to Future International Education Collaborations