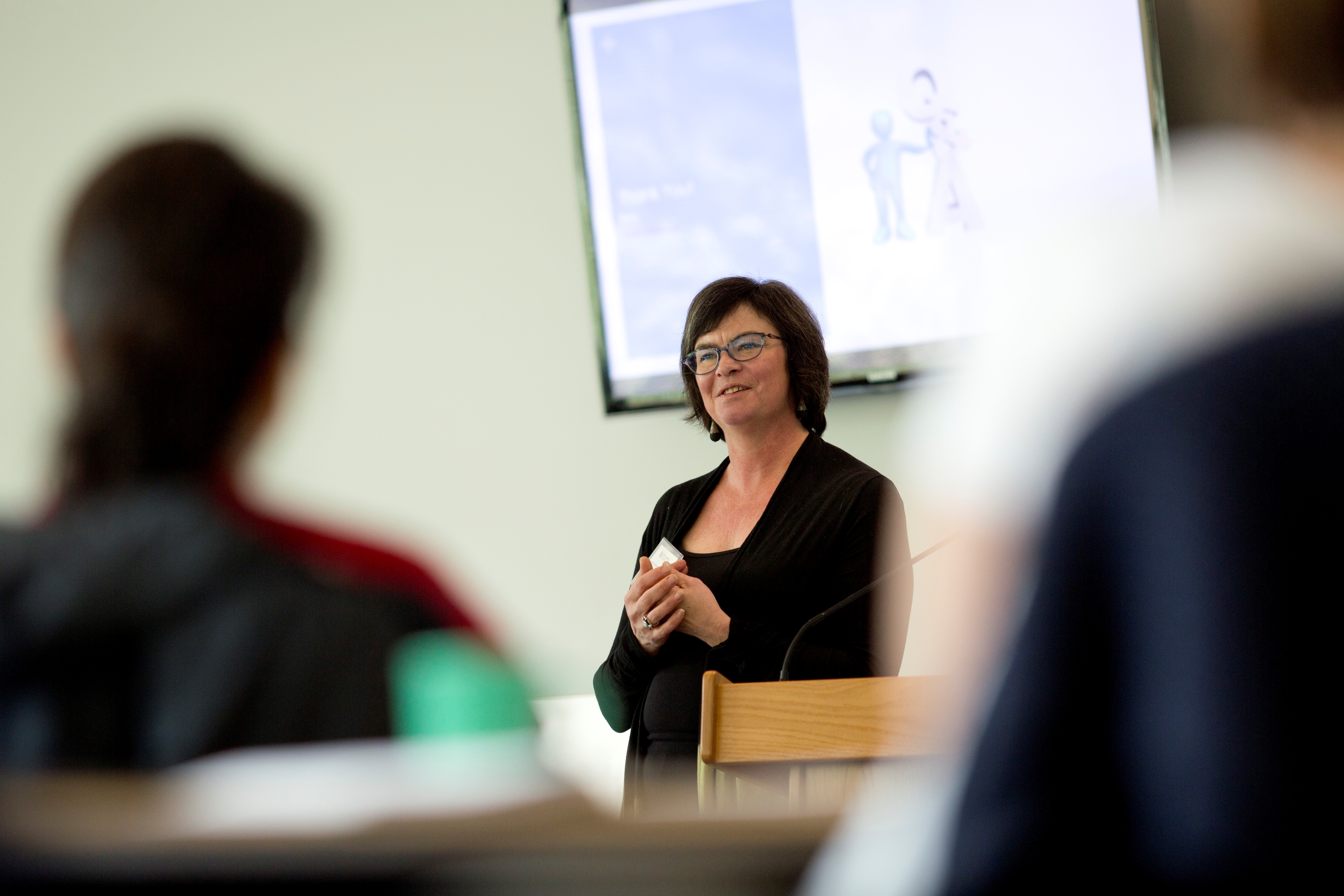 Thompson Rivers University hits the mark for intercultural faculty training
With a diverse student population including more than 3,300 international students, as well as high percentage of Indigenous students, Thompson Rivers University (TRU) is leading the way in providing faculty, staff, and students with opportunities to enhance their intercultural understanding.
At the forefront of these initiatives is interculturalization coordinator Dr. Kyra Garson, who has been delivering professional development, training, and workshops to the campus community since 2006.
"We've had more than 100 faculty from 18 different departments take part in 'Interculturalizing the Curriculum,' an intensive three-day program for faculty that promotes culturally responsive teaching strategies and the inclusion of intercultural learning outcomes," says Kyra. "After the program ends, attendees have a chance to test drive their revised curriculum and pedagogy in the classroom. We then meet again as a group to discuss their efforts and make revisions."
A few years ago, Kyra and her colleagues launched Learning at Intercultural Intersections Research Conference, a international conference that brings together local, national, and international scholars and practitioners to share current research and practice around indigenization, internationalization, and intercultural learning. This year, the conference is taking place March 13-15.
Despite an upswing in interest, Kyra says BC institutions are still at the beginning when to comes to interculturalization resources.
"We're seeing more and more post-secondary institutions create intercultural positions which is a step in the right direction," says Kyra. "But, there needs to be more than one person doing this on a campus."
"We have the diversity on BC's campuses but we're not at the point of inclusion," concludes Kyra.
https://bccie.bc.ca/wp-content/uploads/2019/03/Kyra.jpg
3509
5263
BCCIE
https://bccie.bc.ca/wp-content/uploads/2023/01/bccie-logo.png
BCCIE
2019-03-11 09:00:44
2019-03-11 09:05:58
Thompson Rivers University hits the mark for intercultural faculty training