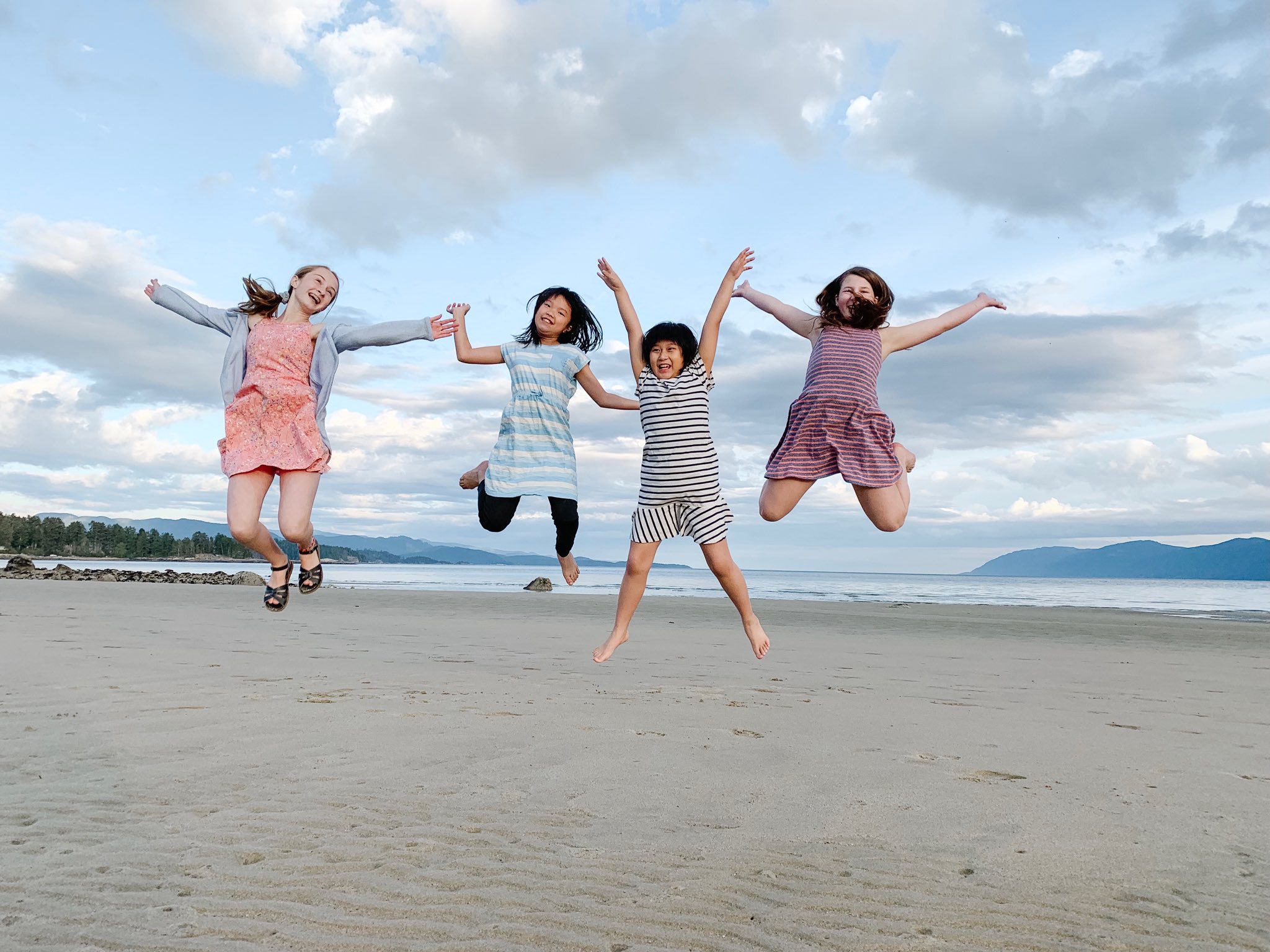 Powell River set to welcome highest number of K-12 international students this fall
"When I started six years ago, we had 24 international students. This September, we'll have 120 students from 18 different countries," says Shannon Behan, District Principal of International Programs, School District 47 Powell River. "Madagascar, Japan, Korea, China, Switzerland, Austria, Germany, Australia, Singapore, Mexico, and Brazil just to name a few!"
Located along the picturesque Sunshine Coast, Powell River has been welcoming international students to its elementary schools and high school for more than 30 years. Shannon says it's the variety of programming that continues to attract international students to the former mill town.
One of the key pieces to the success of District 47's international strategy is its homestay program. "Each homestay family develops a relationship with their student before they arrive in Powell River. For our international students, it's a true Canadian family experience and not just room and board," states Shannon. "And, all our homestay families recognize the value of having international students here."
The international program also boasts a hundred percent graduation rate for students completing their Grade 12 year. "The vast majority of our international students head directly to post-secondary upon graduating," says Shannon. Noting that many of the program's graduates are often accepted into top universities and colleges throughout Canada and aro​​und the world.
Another unique component of the international program is community service. Every international student who comes to School District 47 must also complete 30 hours of school or community service, something Shannon says has played an important role in decreasing loneliness.
"Community service, whether it's joining a sports team, the student council, or volunteering at the SPCA encourages international students to meet new people, make new friends, and get involved with the community," says Shannon. "Our kids end up doing way more than the 30 hours required, and their parents see the value in it too as it improves their child's English skills and helps them prepare for post-secondary."
The goal of School District 47's international program is to have an international presence in every school in Powell River. "We hope to see the international program grow to 200 students in the next few years," concludes Shannon.
https://bccie.bc.ca/wp-content/uploads/2019/08/D5IGndTUYAAnpb0.jpg
1536
2048
BCCIE
https://bccie.bc.ca/wp-content/uploads/2023/01/bccie-logo.png
BCCIE
2019-08-19 11:31:52
2019-08-19 11:37:51
Powell River set to welcome highest number of K-12 international students this fall