Annual awards recognize international education sector's top talent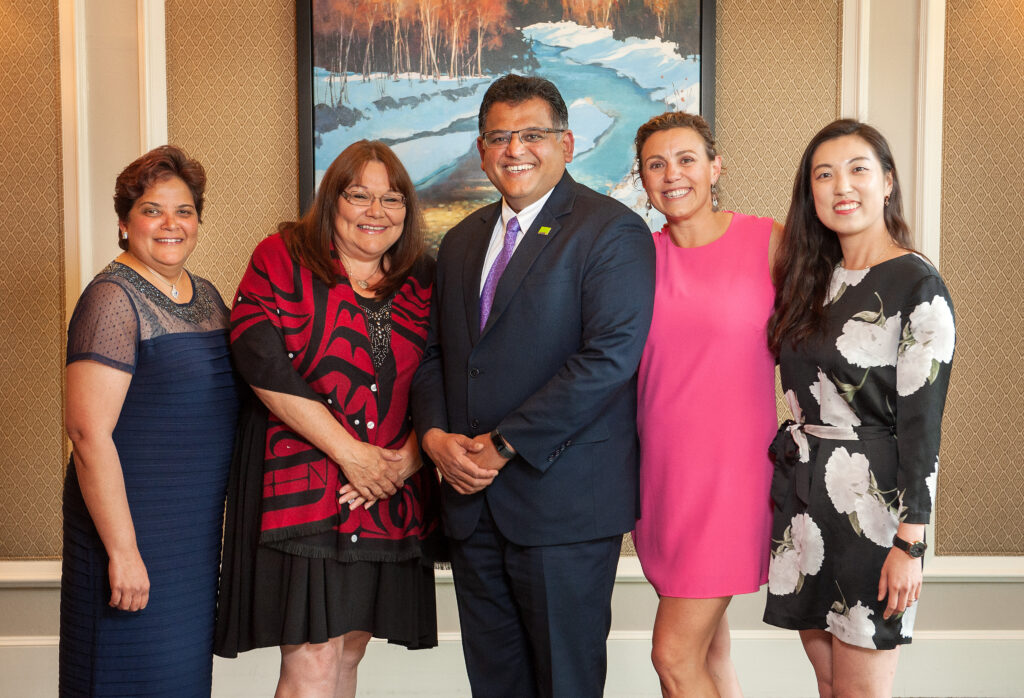 Leaders from across BC celebrated at 2019 BCCIE International Education Awards
Whistler, BC — Innovators, a lifetime leader, and one rising star in the international education sector were honoured tonight at the 10th annual BCCIE International Education Awards. Hosted by the BC Council for International Education, the awards recognize outstanding achievement in the field of international education in British Columbia.
Winners represent a diverse cross-section of practitioners from across the province whose work has helped position BC as a leader in attracting and supporting international students and in delivering innovative global partnerships.
The recipients of the 2019 BCCIE International Education Awards are:
International Education Distinguished Leadership Award
Ajay Patel, Vice President, Enterprise & International Development, Vancouver Community College, for his contributions as an international educator whose determined leadership has had a lasting effect on BC's international education sector.
Excellence in International Education Marketing Award
Sarah Mines, Vice President, Sales, ICEF, for her success in supporting the education export sector in British Columbia and the marketing of its world-class education system.
Rising Star in International Education Award
Hyeyoung Kang, International Coordinator, Coast Mountain College, for her up-and-coming talent as a next generation leader and practitioner in the field of international education.
Outstanding Program in International Education Award
The University of Victoria's Indigenous International Work Integrated Learning Exchange Program for it's high-quality and highly creative programming in international education. Lalita Kines, Manager of Indigenous and Academic Community Engagement, and Karima Ramji, Manager, International Programs, Co-operative Education Program and Career Services, received the award on behalf of the university.
The awards take place during BCCIE's annual Summer Conference, one of the largest international education gatherings in North America, which brings together more than 300 educators, administrators, and diplomatic figures from across Canada.
Quote:
Randall Martin, Executive Director, BC Council for International Education
"BC has exceptional talent in the international education sector. As we celebrate our 10th BCCIE International Education Awards, we are extremely honoured to highlight a group of leaders whose work goes above and beyond in furthering international education in the province."
Links:
To see a full list of past awards recipients, visit here.
To learn more about BCCIE, visit bccie.bc.ca/about