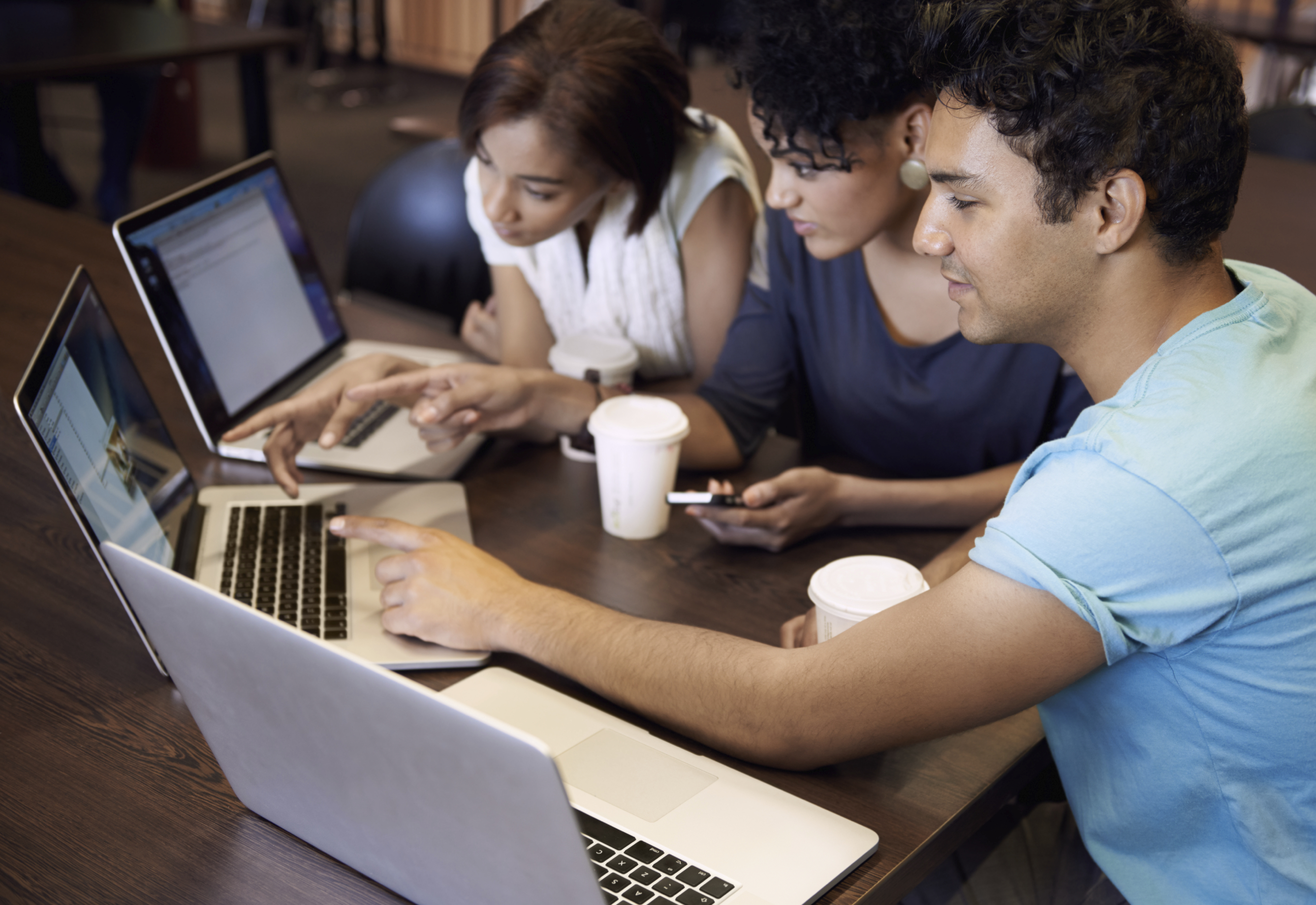 In my life so far, I have had two adventures: The first happened unexpectedly and involuntarily, but deeply shaped who I am today and led to my second adventure.
My first adventure happened when I was 15. Back then, I was an innocent boy, born and raised in Taiwan, who never set foot out of Asia. When my parents told me on short notice they had decided to immigrate to Canada, I was afraid and angry: "No! I don't want to go there, it's an awful wasteland full of animals like beavers and bears." The decision meant that I hated my parents for a month, but was grateful for them for the rest of my life. As soon as I arrived BC, I was stunned by its beauties and fell in love with the people. During my 15 years of living in Vancouver, not only did I have the chance to receive a world-class education at both my high school and the University of British Columbia, but I also learned four key principles, which have significantly benefited my second life adventure in China later.
Principle #1
Follow your passions relentlessly

The first principle I learned is to follow your passion and put your heart where that is. When I was in Taiwan, the majority of my peers wanted to study at top-tier schools and work for large companies, regardless of whether they liked this plan or not, a phenomenon common in most Asian countries. While in BC, I found most people discover their passion at an early age and are willing to take risks to pursue their dreams. This made me rethink my life. In 2011, I had worked for Scotiabank for five years and my career was steady. However, I noticed China's rapid growth in every industry and I knew I wanted to start a VC there. After some inner struggle, I decided to step out of my comfort zone again to start my second adventure from the ground up. I first went to San Francisco to closely observe a startup-VC environment in Silicon Valley and finished my MBA there.
Upon graduation, I bought a one-way ticket to Shanghai to start looking for a job in the VC industry. The story does not end here, and this is where the second principle I learned in BC helped me through the darkest time: I thought entering a VC firm in China should be easy based on my background, but the reality was cruel. I went to more than 50 interviews and was rejected due to my lack of local network and experience in this industry. After the first 20 rejections, I was very disappointed at myself. But I kept reminding myself the of the second principle:
Principle #2
Always be optimistic and never give up hope

Throughout the next 30 interview invitations, I wore a smile and acted as if it was my first interview, and finally luck came. A local VC decided to give me a chance because the founder was impressed with my courage and positive attitude. He thought it would be fun to work with me (what a smart man!). With these two principles I learned from BC, I found my entrance ticket to a new, highly competitive industry as an outsider, my second life adventure.
Principle #3
Respect diversity

The third principle I learned in BC is to respect diversity. BC is one of Canada's most popular destinations for immigration, so you will be living with people from various backgrounds and cultures. Most British Columbians are extremely open-minded and friendly, accepting and quick to adapt to cultural differences. I learned to adapt too. When I started my VC career, I knew nobody, but quickly established a reliable network after one year and my business started taking off. VC businesses require comprehensive thinking and judgment, and the fourth principle I learned is extremely useful.
Principle #4
Embrace an independent mindset

When I was in Taiwan, the education system and culture was group-minded and hierarchical. You always follow senior leaders and never ask questions. If you ask too many questions you become unpopular. Canadian culture encourages independence. Seniority and position do not mean you are always right. I love that culture and became a brave person. I began to explore all kinds of possibilities, think independently and take responsibility for myself; this helped me greatly especially in the VC business, an industry where you have to be visionary, accountable and make bold investment judgment at early stages. Now I own my VC company and am slowly fulfilling my dream. I am giving credit not only to my parents who started my first adventure, but to beautiful British Columbia who made me who I am today. Thank you.
Jerry Lin, is founding partner of Solaris Capital Partners, a multi-stage venture capital (VC) firm based in Shanghai focusing on entertainment, Technology, Media, Telecom (TMT), and consumer goods.
Jerry is a BC Alumnus of UBC. The above was adapted from Jerry's speech delivered at the Alumni and Friends of BC Reception delivered on October 28th in Shanghai. He thanks Jessie Gao from the BC Trade and Investment Office in Shanghai,the Consulate General of Canada in Shanghai, and the BC Council of International Education for having this opportunity to share his story.

https://bccie.bc.ca/wp-content/uploads/2016/11/Brazilian-PSE-boy.jpg
1838
2674
Chantal Moore
https://bccie.bc.ca/wp-content/uploads/2023/01/bccie-logo.png
Chantal Moore
2016-11-07 15:40:49
2016-11-07 15:47:47
Four principles to succeed in global business: A BC Alumnus Perspective