Day in the life of an international educator | IE career series
Welcome to our career series, where we're asking international education (IE) professionals to share the inside scoop on the sector.
Soojin Kim shares a day in her life at Royal Roads University. Stay tuned for part 2 where she dives deeper into her career path.
Current role: Coordinator, International Partnership and Mobility in the Office of International Collaboration and Development at Royal Roads University
Designation: Regulated International Student Immigration Adviser (RISIA)
Years in IE: 13+
Location: Victoria, BC
---
8:45 am – I get into the office with my usual warm latte and check in with my colleagues at the office.
9:00 am – I start my day by going through emails and organizing my day and to-do-list.
10:00 am – Faculty from the School of Tourism & Hospitality Management and I meet to discuss a new partnership opportunity in Australia and to identify it it's going to be a fit for Royal Roads University.
11:15 am – I walk back to the office and run into a few peacocks and students. At our beautiful campus, which is also a national historical park, you never know who you are going to run into.
11:30 am – I have a student waiting in my office who wants to go study abroad in fall 2020. We have a quick meeting to discuss the overall process and when to apply for nomination.
12:30 pm – Time to grab a bite before my meeting at 1 pm. I love eating my lunch on the bench outside if the weather is nice!
1:00 pm – I have a meeting with the Registrar's Office to go over a completion plan and credit transfer approval process for the winter 2020 term outbound students.
2:00 pm – Back to the office to work on my emails and make a few necessary phone calls. It's important to have some desk time to get though my emails.
3:30 pm – I have another student who is coming to see me about study and work permits. As a Regulated International Student Immigration Adviser (RISIA), I normally advise on immigration related matters for incoming and outgoing exchange students.
4:00 pm – It's almost the end of the day. We have a quick meeting with our team about a Global Affairs scholarship. It's an important part of my job to be on top of scholarship opportunities.
4:30 pm – I have a quick Skype call with our partner who is on the other side of world. Late afternoon is often the best time to have an international Skype call meeting.
5:00pm – It's already 5 pm! It's getting dark outside and it's time to hit the gym to stretch my legs. I'll definitely feel better after working out!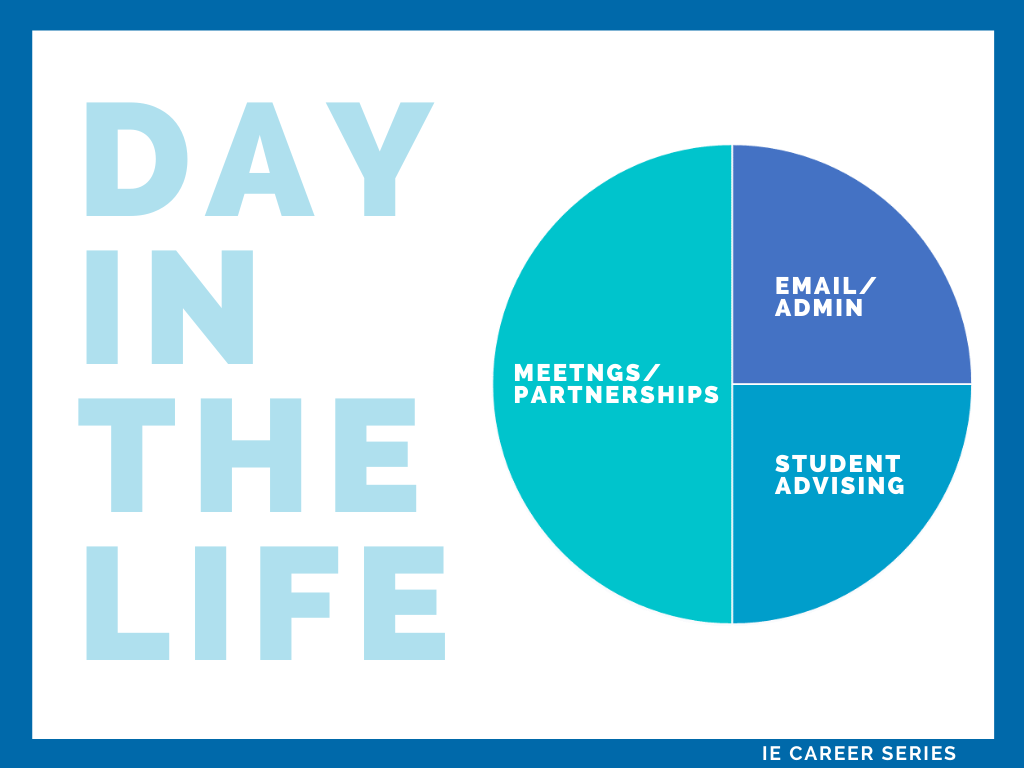 Interested in sharing your IE story? Contact us at communication@bccie.bc.ca!