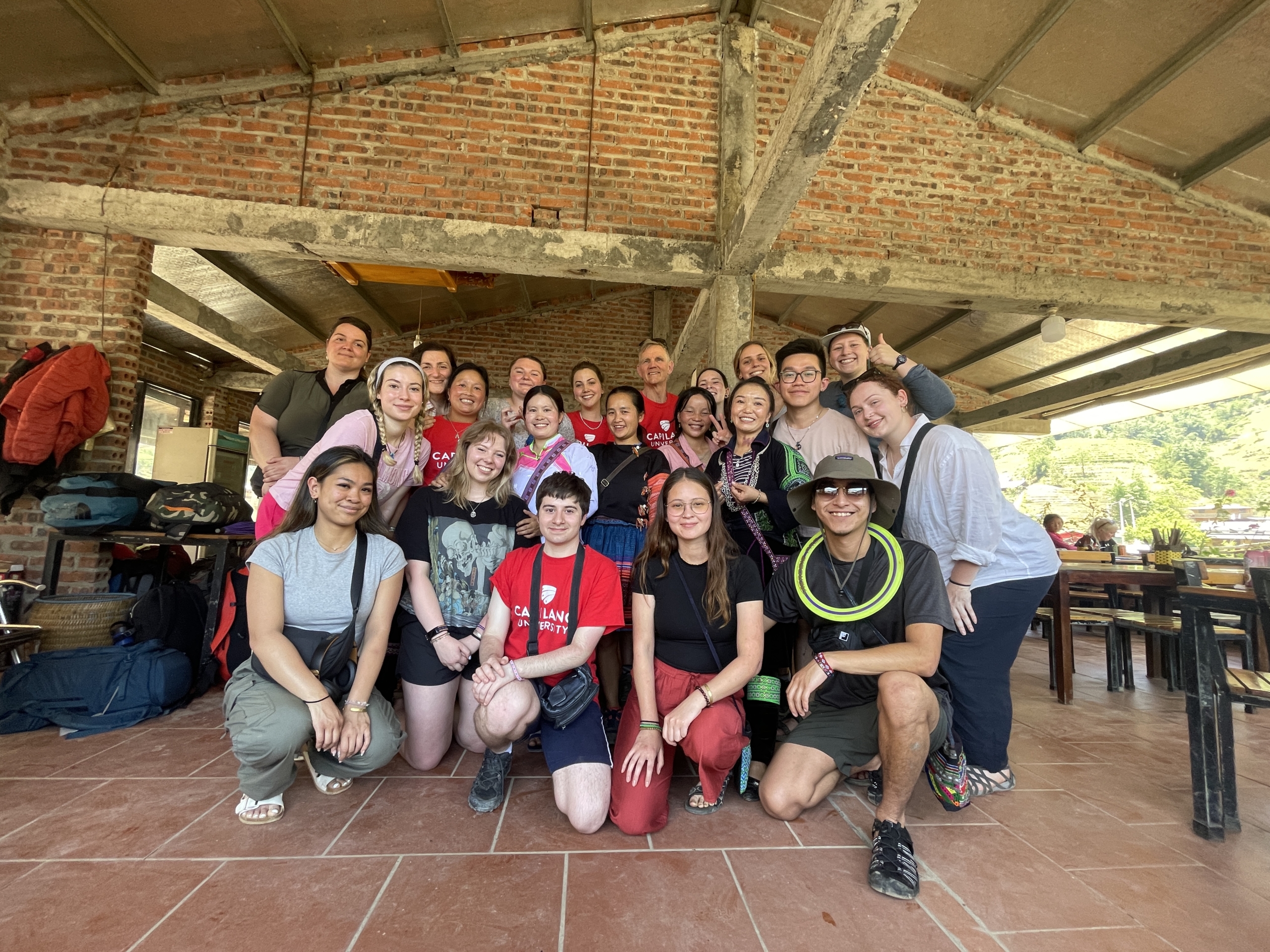 Anika Steiner has always loved to travel. As a former ski instructor that has taught in New Zealand and Japan, she has a strong passion to see the world and experience new cultures. When the COVID-19 pandemic hit, Anika decided it was time to plant her feet and further her education at home. She enrolled in the Bachelor of Tourism Management Degree at Capilano University (CapU), a program she saw as a perfect way to explore her interest in the tourism industry.
This past April, through a CapU field school, Anika had the chance to see a part of the world she had never been to before – Northern Vietnam. Re-imagined through an EDI-lens and guided by CapU's mandate of widening access to participation to outbound mobility, the university's Vietnam field school involved 22 students from multiple disciplines. Nine of the participants, including Anika, were fully supported through CapU's Global Skills Opportunity funding, received through the Government of Canada's outbound mobility pilot program.
The field school included a 16-day field trip experience, which took the students behind-the-scenes of Vietnam's tourism industry, across its urban centres and ethnic minority villages, and included four distinct experiential learning adventures in Northern Vietnam: Hanoi, Ha Long Bay, Pu Luong Nature Reserve, and Sapa.
Students had the opportunity to live with Indigenous Black Hmong and Red Dao homestay families in the Sapa villages of Lao Cai and Taphin as well as interact with stakeholders in the private and public tourism sectors.
"The biggest takeaway for me was understanding the pros and cons of tourism in these areas. We saw throughout the trip where tourism was benefiting people and where tourism was harming people," says Anika.
During the trip, the students were also responsible for completing a community sustainable tourism related project. Anika's group focused on discovering a way on how to make the field school carbon neutral.
"We documented every bus, car, motorcycle, boat, and plane we took, all the accommodations we stayed in, and our overall waste. We then used an online calculator to measure our total carbon footprint," says Anika.
The group found out they would need to plant 500 trees to offset their two-week carbon footprint. They found an organization in Vietnam that plants one tree for every dollar. They are aiming to donate $500 to the organization in the near future.
"In the long run it would be great to see if we could apply our findings to other CapU field schools to make them carbon neutral like ours," says Anika.
https://bccie.bc.ca/wp-content/uploads/2023/08/FieldSchoolStudents-1-scaled.jpg
1920
2560
BCCIE
https://bccie.bc.ca/wp-content/uploads/2023/01/bccie-logo.png
BCCIE
2023-08-23 09:35:55
2023-08-23 11:28:24
CapU Student Learns how to Offset Carbon Footprint During Immersive Field School Experience in Northern Vietnam