From AIEA To WUN: Making Strategic Choices In The Alphabet Soup Of The International Education Conference Landscape
Date: Oct 26, 2017

Time: 1:30 p.m. – 3:30 p.m. PT

Format: Webinar

Hosted By: BCCIE

Cost: $25. Please note that no refunds will be granted for this event.

As the International Education landscape continues to grow and change it is becoming more and more important for institutions, and international education professionals, to take a strategic approach to conference participation. What conferences are out there? Which conferences are best suited to which areas of your institution's internationalization goals? Which conferences are best suited to your own professional development and career goals? How do you justify participation in conferences given limited resources? How do you make the most of your participation in conferences, both for your institution and for yourself as a professional? Are there ways to access funding for yourself or for others to attend the conference? This webinar will begin with an overview of the international education conference landscape then move on to review best practices in strategic conference selection and management.
By the end of the webinar, participants should have a better understanding of the international education conference landscape as well as the ability to select and justify their strategic participation in international education conferences. Participants will also receive tips about writing conference session proposals considering different conference audiences internationally, and how to strategically connect to international partners to invite participation on a panel. E-Handouts will be provided after the session.
Presenters

The session presenters, Sonja Knutson and Kate Jennings, bring a combined experience of 43 years in international education across 10 post-secondary institutions and not-for profit organizations. The presenters also bring significant experience in successful session proposal writing, leading conference workshops and presentations, sitting on conference committees, as well as facilitating strategic participation in international conferences for their teams and/or institutions as a whole.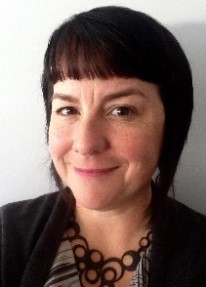 Kate Jennings has worked in international education in a variety of capacities at five different institutions in Canada over the past 20 years. Kate is currently the Director for International Student Services at Vancouver Island University in Nanaimo, BC. In addition to her professional roles, Kate currently volunteers her time as the Chair of the Education Abroad Professional Learning Community (EA-PLC) within CBIE, as Co-Chair for the Canada Membership Interest Group (CanadaMIG) of NAFSA, and as a BC Ministry of Education working group member. Kate was a Course Coordinator and Instructor with the International Educators Training Program (IETP) at Queen's University, Canada from 2003 to 2007, where she primarily focused on training for new education abroad professionals. Kate has published and presented on a variety of international education topics, including invited sessions and workshops for NAFSA, CBIE and the British Columbia Council for International Education (BCCIE), as well as accepted workshops and presentations at the annual events AIEC, BCCIE, CBIE, EAIE, and NAFSA.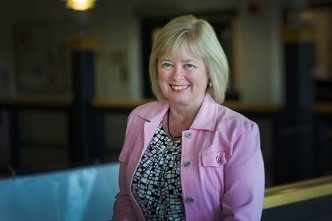 Sonja Knutson is the Director of the Internationalization Office at Memorial University of Newfoundland. She is responsible for leading, partnering and supporting the Internationalization Office to implement the actions of the Strategic Internationalization Plan 2020 at Memorial. She has a B.Ed in Teaching English as a Second Language and an M.Ed in Post-Secondary Education. Sonja is a frequent presenter at international conferences and has served for five years on the Board of Directors of the Canadian Bureau for International Education. In January 2016, she began a position as chair (elect) with the NAFSA International Education Leadership Knowledge Community.
Registration
This is a paid event open to all BC public and independent K-12 schools, and public and private EQA-designated post-secondary institutions and language schools. To attend this webinar, register online by Tuesday, October 24.
The webinar link will be sent to paid, registered attendees on Wednesday, October 25. For more information about registration and the webinar session, please contact events@bccie.bc.ca.