Tell your students: 5th Annual StudyinBC Contest
A call for students to share their BC experiences for a chance to WIN!
Contest dates: November 21, 2016 to December 21, 2016 January 20, 2017 (Update on December 21: The contest has been extended.)

We are inviting international students who are currently studying in BC or have studied in BC to share their experiences by entering into the 5th Annual Study in BC Contest! Please help promote the contest by sharing this poster among your networks or in your international offices.
About the contest

The StudyinBC contest lets students showcase how they study, play and have fun in British Columbia!
When students content, their names are entered into a draw to win an iPad Air. Content categories include photos and blog posts. The more content students submit, the greater the chance to win! There are no restrictions on the number of submissions per day as long as they adhere to contest rules.
There are two ways to enter the contest, through the below online form or via Twitter! We want to make it as easy as possible for students. The illustration below explains in more detail! For questions, please email info@studyinbc.com.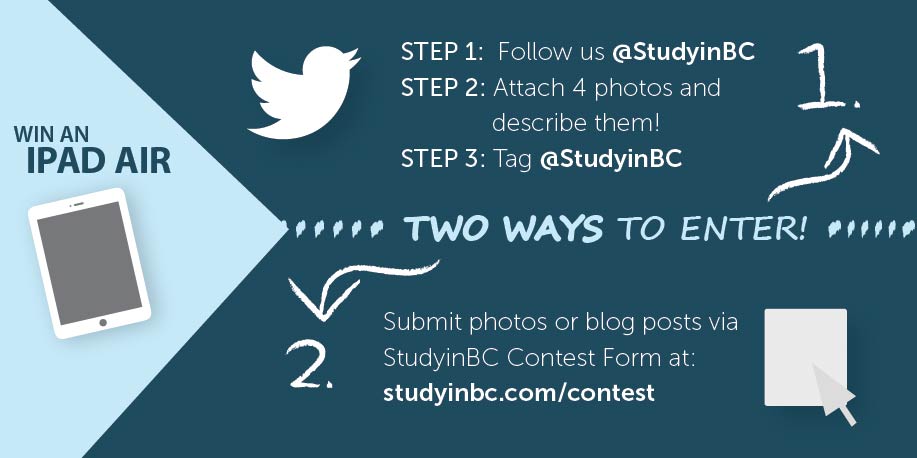 *StudyinBC and the StudyinBC Contest are administered by the British Columbia Council for International Education.
Thank you for your support,
The BCCIE Team