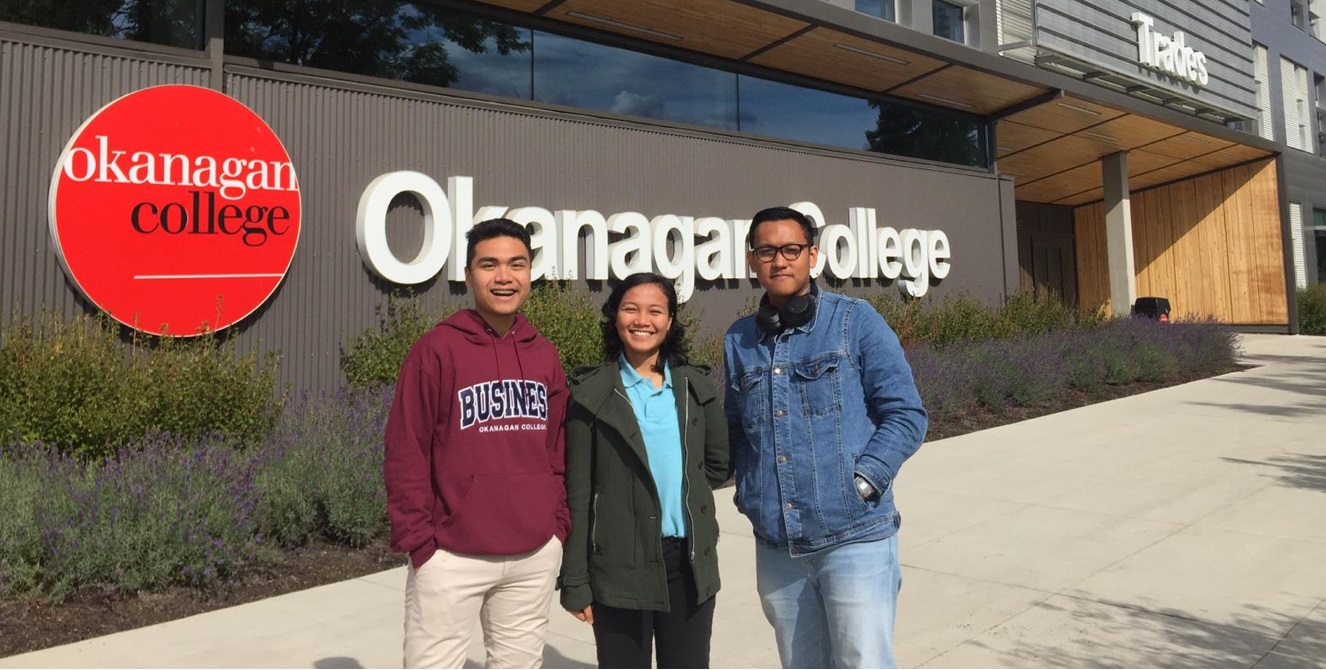 Yolanda Bohal has travelled a far distance from her home country of Indonesia to BC's Southern Interior for a study abroad semester at Okanagan College's Kelowna campus. Yolanda, along with two other Indonesian students from Sepuluh Nopember Institute of Technology (ITS), has come to Canada through a reciprocal exchange program administered by the University Mobility in Asia and the Pacific (UMAP) Consortium.
UMAP promotes student exchanges among more than 600 colleges and universities in 36 countries or territories in Asia and the Pacific Rim. Okanagan College is one of 11 post-secondary member institutions in Canada.
"Getting involved in UMAP was a no brainer," says Gordon Shuster, Business Development Administrator, International Education, at Okanagan College. "It provides us with a chance to expand our opportunities, not only for diversity amongst our student body, but for other exchanges outside of the traditional ones we already have. Being a UMAP member allows us to grow in markets we might not otherwise have access to," says Gordon.
Okanagan College is also the first Canadian institution to successfully leverage their UMAP membership to secure scholarships for the three students from the Canada-ASEAN Scholarships and Educational Exchanges for Development (SEED) program. "We are thrilled that all three students received SEED scholarships as it has allowed them to be able to take part in activities that might otherwise not have been in their financial reach," concludes Gordon.
For Yolanda, it's been a once in a lifetime trip.
"The people in Kelowna are so friendly, and while I'm not fluent in English, they seek to understand me as much as they can," says Yolanda. "Kelowna is surrounded by hills and not very crowded. It's a great environment for learning," concludes Yolanda.
Okanagan College is hoping to receive many more students through the UMAP program in the coming years.
https://bccie.bc.ca/wp-content/uploads/2019/11/image1.jpeg
670
1326
BCCIE
https://bccie.bc.ca/wp-content/uploads/2023/01/bccie-logo.png
BCCIE
2019-11-07 11:12:04
2023-04-05 14:36:58
Okanagan College Leverages UMAP Membership to Secure Scholarships for Exchange Students