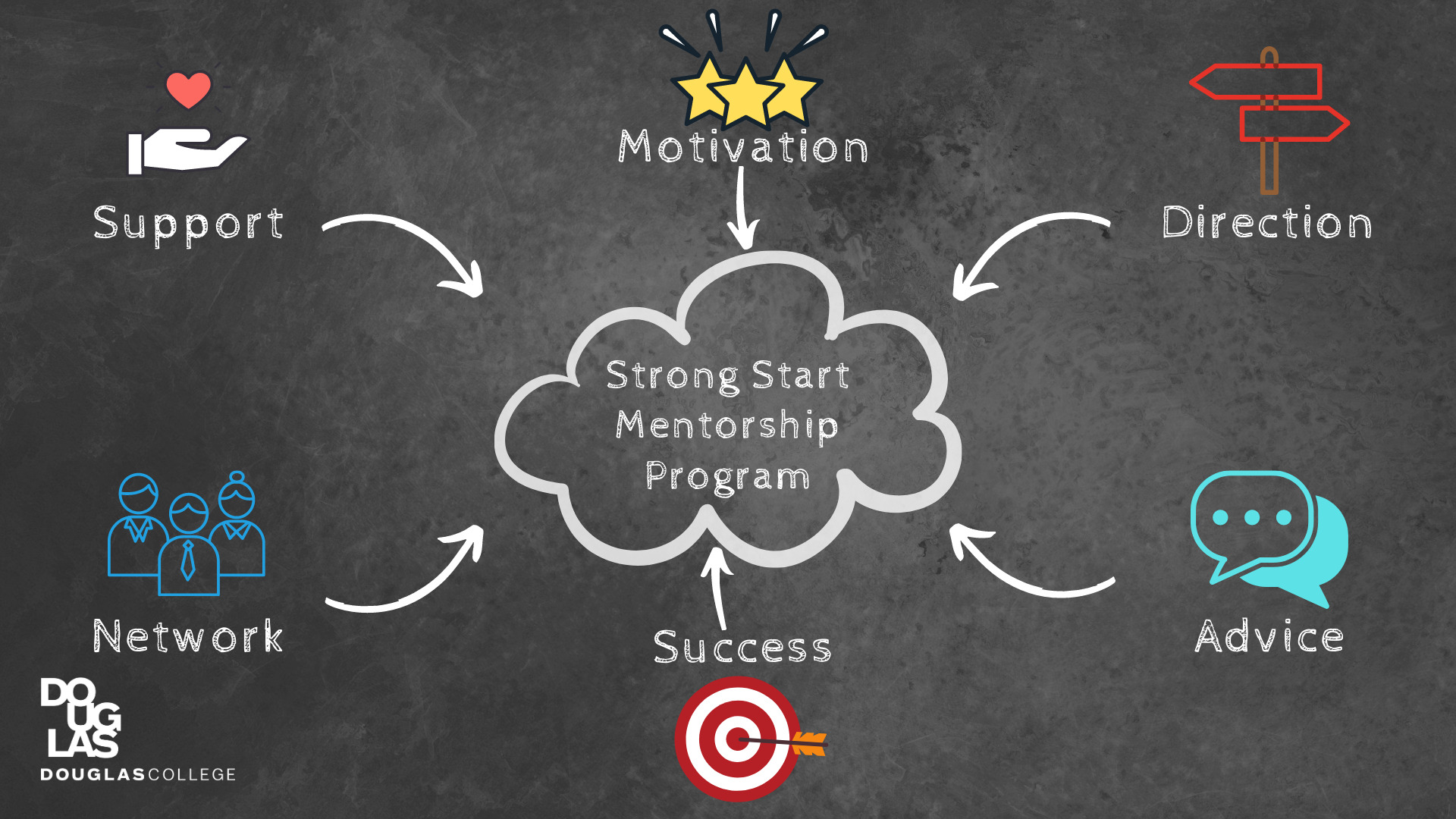 New mentorship program helping international students at Douglas College feel connected during COVID-19 pandemic
Like most post-secondary institutions in British Columbia, Douglas College had to transition quickly during the start of the COVID-19 pandemic to provide online learning for their students, including new and returning international students who were back in their home countries. "When we transitioned to online in March 2020, we decided early that our international students would need online support in a way that we've never done before," says Brian Storey, Director, Global Engagement and International Student Services at Douglas College.
Brian's team realized many of Douglas's international students were feeling isolated and disconnected while trying to navigate online learning abroad. They decided to launch a mentorship program, called Strong Start, to help mitigate the issue. "Without students coming to campus we needed a way to connect regularly (weekly) that was more relational than email updates," says Brian.
They launched a summer pilot mentorship program with 160 international students. Through the pilot, they learned what worked and what didn't work including what channels students wanted to communicate through. Their findings allowed the team to realize they needed to reformat the program for the fall semester.
A large component of the second phase of the pilot was adopting a new software platform to help onboard their international students (either as mentors or mentees). The platform, called Mentor Collective, helps match mentors and mentees based on specific answers to questions such as a student's area of study, their interests and hobbies, and their home country. Once the match making process happens, the platform provides paired groups with a SMS text relay service which means online conversations can happen anywhere in the world.
"The other key component of the platform is its flagging system," says Brian. Mentors fill out reports based on their interactions with their mentees. If a mentor flags a conversation, it's an early intervention system allowing us to identify academic, physical, or mental health struggles of our mentees. The flag allows us to then connect that student with a coordinator for further help or referral," says Brian.
The international team hopes to sees the program expand even further in 2021 to have at least 50 percent of incoming international students paired with a mentor. Eventually, when in-person studies resume, the team aims to have the program transition to in-person, allowing them to add in a social community and leadership development component for mentors.
https://bccie.bc.ca/wp-content/uploads/2020/11/Strong-Start-Mentorship-Program.jpg
1080
1920
BCCIE
https://bccie.bc.ca/wp-content/uploads/2023/01/bccie-logo.png
BCCIE
2020-11-04 11:55:36
2021-01-11 08:47:17
New mentorship program helping international students at Douglas College feel connected during COVID-19 pandemic