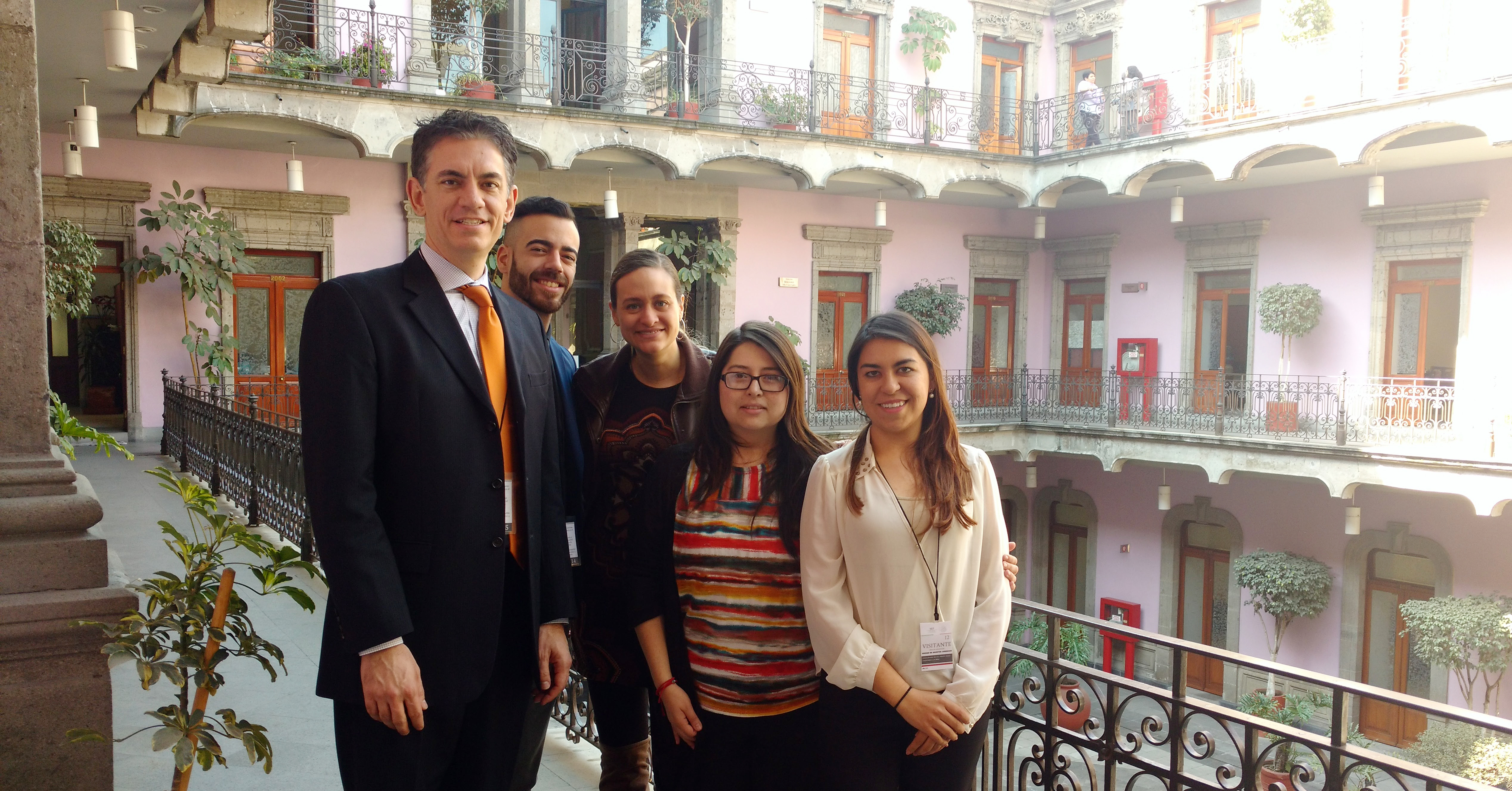 BCCIE mission to Mexico brings new opportunities 
From January 29 – February 5, 2017, BCCIE's Alan Schroeder, associate director, external relations and Alfredo Moros, coordinator, programs and events, visited Mexico's three largest metropolitan areas – Mexico City, Guadalajara and Monterrey – on a feasibility mission with the aim of establishing strategic contacts with colleagues and partners in Mexico for the purpose of advancing and strengthening sustainable International Education in the areas of reciprocal recruitment, collaboration and partnership between British Columbia and Mexico education sectors at the K-12 (elementary and secondary), postsecondary and language levels.

"Mexico is increasingly a priority for BCCIE. This feasibility mission enabled a deeper understanding of the Mexican education context and access to new partnerships and opportunities. The key relationships we have begun to forge will help inform new initiatives between educational institutions in BC and Mexico," said Colin Doerr, BCCIE's Director Communications and Programs.

BCCIE met with representatives of the federal Ministries of Foreign Affairs (SRE) and Public Education (SEP), state Ministries of Public Education of Jalisco and Nuevo Leon, the National Council of Science and Technology (CONACyT) as well as national education associations and the Canadian Chamber of Commerce. BCCIE received excellent support from Canadian government missions in Mexico City, Guadalajara and Monterrey in advance of and during the mission.

BCCIE received a warm welcome from partners throughout the visit. A number of contributing factors, including a strengthening Mexican economy, favorable exchange rates, the recent lifting of visa requirements for Mexican citizens and global sociopolitical conditions, are advancing Canada's position as a desired partner for Mexican educational institutions and study destination for Mexican students at all levels.

There is considerable follow-up to this mission including pursuing several leads for collaboration and promoting the expanded 2017 round of the Mexican government's Proyecta 10,000 program, a program that sends Mexican learners to Canadian postsecondary institutions for ESL studies.

Additional background
Education missions are an important part of BCCIE's work to diversify our international student populations and attract new students into the province, who enrich our classrooms and communities and strengthen our economies.
Mexico is an important market for BC. It is a rising economy with a young and growing population. According to data released by Immigration, Refugees and Citizenship Canada (IRCC), with almost 2,000 long-term students from Mexico as of December 31, 2015, Mexico is the 8th largest source country of international students to BC and the most popular destination province for Mexican students in Canada.
For more information on our upcoming Missions or other International Education events, please visit the BCCIE events page.

https://bccie.bc.ca/wp-content/uploads/2017/03/IMG_20170202_104218555.jpg
2654
5072
Chantal Moore
https://bccie.bc.ca/wp-content/uploads/2023/01/bccie-logo.png
Chantal Moore
2017-03-08 10:49:47
2017-05-10 09:55:16
BCCIE mission to Mexico brings new opportunities