Education Roundtable with Canada's Ambassador to the State of Qatar
Date: Mar 13, 2018

Time: 9:00–10:30am PST

Format: Presentation/Roundtable/Networking

Hosted By: BCCIE

Location: Room 1500 Segal Graduate School of Business, 500 Granville Street, Vancouver, Canada

Cost: Non-paid

In collaboration with Global Affairs Canada, BCCIE is delighted to welcome to this roundtable, Adrian Norfolk, Ambassador of Canada to the State of Qatar. Please see his full biography here.
The registration deadline is March 12, 2018.
Background

Launched in 2008, Qatar's National Vision 2030 is a roadmap for the country's future including a renewed commitment to a "world-class educational system that equips citizens to achieve their aspirations and to meet the needs of Qatar's society". Despite recent sanctions and closed borders with their neighbours, it is anticipated that Qatar will continue to offer significant trade and investment potential and remain to employ thousands of Canadian citizens. Qatar is positioned to invest heavily in goods and services in the run-up to the FIFA 2022 and beyond. Over the next four years Qatar also plans to increase its energy exports resulting in increased government revenue. All this to say, it is forecasted that there will be an increased emphasis on International Education opportunities: Two-way mobility of students, faculty and staff, executive training and academic partnership development between BC and the education sectors in Qatar.
Takeaways from the presentation and roundtable will include:

International Education market updates from Qatar
Sharing of trends and developments of Qatar and the region
Opportunity for dialogue and discussion related to International Education opportunities in the region
Opportunity to network with our provincial and federal colleagues in International Education
Open to all BC public and independent K-12 schools, and public and private EQA-designated post-secondary institutions and language schools.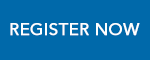 Space is limited so please register early. Questions can be directed to events@bccie.bc.ca.