Venue, Accommodation, Travel
The BCCIE and VACC Joint International Education Conference will be held at the Transportation College of Hue, 365 Dien Bien Phu, Huế City, Vietnam. A shuttle to/from the college and conference hotel, Century Riverside Hotel, will be arranged for the conference duration.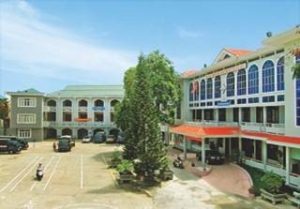 Transportation College of Huế
Accommodation

The Century Riverside Hotel in Huế's city centre has been identified as the conference hotel. This is where the conference shuttle will depart from and return to during the conference. For preferred hotel rates and any questions concerning bookings please contact Nguyen Pham, Sales Manager at sm@centuryriversidehue.com. The hotel sits on a spectacular site right on the river, although the rooms may be a bit more modest than some people are accustomed to.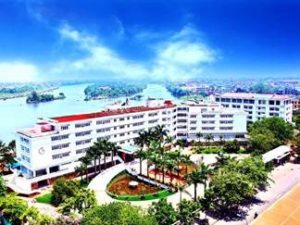 Century Riverside Hotel
In addition to the conference hotel, Huế has a number of other options and luxury or boutique hotels and spas that may be of interest. A couple of hotels that we would recommend are within ten minutes of walking to the conference hotel, including the Hotel Saigon Morin, the Imperial Hotel or the Hotel Indochine Palace, the latter which is a bit further removed from the conference hotel. You would need to make your own hotel bookings at these other options.
Please also note that all of the hotels recommended have extremely proficient concierge desks to assist in sight seeing packages or offering advice on other things such as restaurants, should you have time after or before the conference or are travelling with a person not participating in the conference. Tourism and hospitality programs are a big programming feature of the Vietnamese college sector and it is easy to see their results in action.
Travel

Domestic air routes connect Huế to Hanoi with three (3) flights daily, and Ho Chi Minh City with four (4) flights daily. Travel time is approximately one (1) hour, either from Hanoi or Ho Chi Minh City airports.
Travellers to Vietnam will need a valid visa. Learn more about the application process here.