Overview
Our 8th annual Summer Seminar will be held at the Delta Hotel Grand Okanagan, June 18–21, 2017.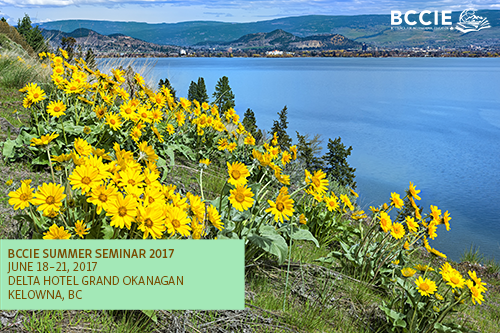 Background information about Summer Seminar
Summer Seminar provides an essential platform for the growth of BC's International Education sector. BCCIE's annual conference brings together over 400 participants from our province, across Canada and beyond our borders. The conference attracts senior leaders, researchers, practitioners, student service providers, administrators, government, NGOs, and students to explore these ideas with the aim of strengthening our work and taking steps towards advancing outstanding leadership in the fields of International Education in BC. For more information, view or download the 2016 presentations.
This year's conference theme will be Faster, Higher, Stronger: technology, learning and identity.
In addition to a full range of concurrent sessions, the conference agenda will include:
A range of networking opportunities
BCCIE International Education Awards Banquet
Plenary addresses
Thought Leader Dialogues on special topics
First-timers' Social
Interactive pre-conference workshops on special topics
Listen our 2016 delegates share their thoughts on the conference in the video below.
FAQ
Summer Seminar Questions:
What is Summer Seminar (annual conference) all about?
How were the BCCIE International Education Award winners selected?