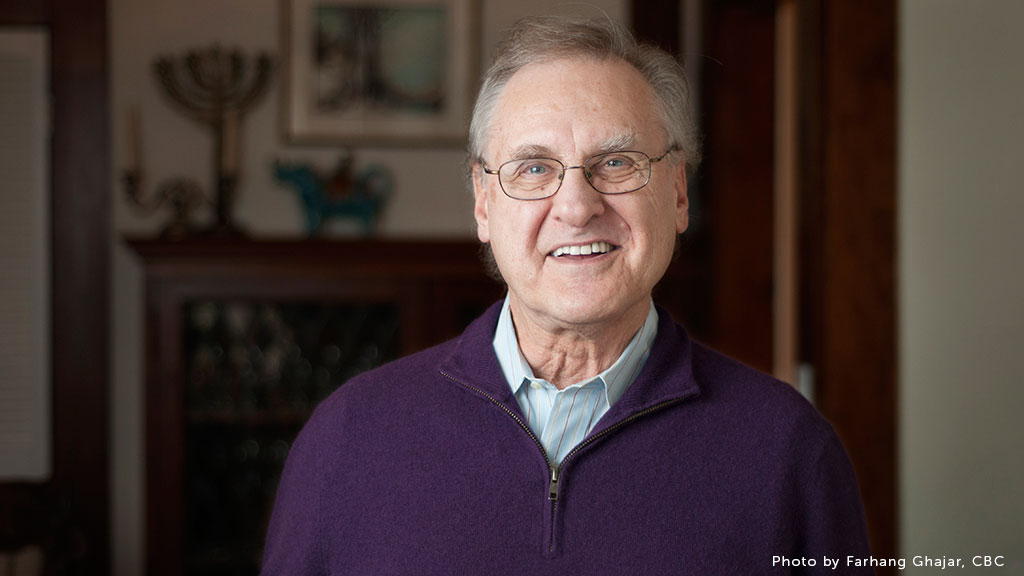 Every year BCCIE's Summer Seminar attracts brilliant speakers from around our country and abroad to provide updates and inspiration on the International Education sector.
Announcing Keynote Speaker, Stephen Lewis
11:45 – 13:00, Monday, June 22
Stephen Lewis is a Professor of Practice in Global Governance at the Institute for the Study of International Development at McGill University and a Professor of Distinction at Ryerson University. He is the board chair of the Stephen Lewis Foundation and the co-founder and co-director of AIDS-Free World in the United States.
Among several senior UN roles that spanned over two decades, Mr. Lewis was the UN Secretary-General's Special Envoy for HIV/AIDS in Africa, Deputy Executive Director of UNICEF, and Canada's Ambassador to the United Nations.
Mr. Lewis holds 37 honorary degrees from Canadian universities, as well as honorary degrees from Dartmouth College and Johns Hopkins University in the United States. He is a Companion of the Order of Canada and in 2007, the Kingdom of Lesotho invested Mr. Lewis as Knight Commander of the Most Dignified Order of Moshoeshoe, the country's highest honour.
Presidents' Panel: Innovation in International Partnerships
10:30 – 11:45, Monday, June 22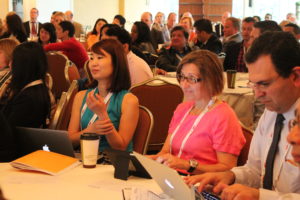 The BCCIE Summer Seminar will be highlighted by a Canada-Brazil President's Panel on the topic of Innovation in International Partnerships. This session is made possible and in support of the Universities Canada (AUCC) / ABRUEM reciprocal tour of Canadian provinces and education institutions by a delegation of rectors from Brazil. The session will be a moderated panel that will allow for 10–15 minute presentations, followed by opportunity for panellists' responses to each others' presentations and Q&A from conference attendees.
With the maturity and evolution of the Science Without Borders program, the increased flow of students from Brazil into many levels of study in Canada, and enthusiastic interest in enhanced and 'next generation' cooperation, this panel is a unique opportunity to consider new or novel ways of engaging with important partners. The panel will allow presidents from BC and Brazil universities to discuss the nascent potential for enhanced post-secondary collaboration between BC and Brazil using existing or innovative models of collaboration – in areas as diverse as research, reciprocal student mobility, staff mobility, joint or dual degrees and program delivery, 'match to market' and job readiness for university programming, funding models – that are successful in other relationships or that might be considered and used as models as we move forward. This session will then inform the dialogue for a subsequent Universities Canada BC/Brazil Roundtable. A guiding theme will be to consider "What will International Education look like in 10 years? … and … What will be the forces that shape it?
Panellists
Dr. Andrew Petter, President, Simon Fraser University
Dr. Ralph Nilson, President, Vancouver Island University
Dr. Julio Cezar Durigan, Reitor, Universidad Estatal Paulista "Júlio de Mesquita Filho" (UNESP)
Dra. Adélia Maria Carvalho de Melo Pinheiro, Reitora, Universidade Estadual de Santa Cruz (UESC)
2015 Global Leaders Panel
8:45 – 10:00, Tuesday, June 23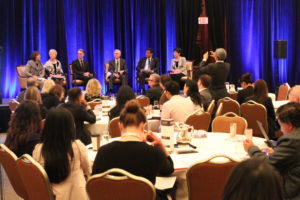 The Global Leaders Panel has become an integral forum at the Summer Seminar at which to hear from and dialogue with the leaders of our global International Education organizations on trends, issues, concerns and their varied response arising from the conference theme of Global Responsibility and Institutional Mandate: Opportunity for Innovation. We are honoured to have outstanding leadership collected together in British Columbia this year.
Panellists:
Dr. Jocelyne Gacel-Ávila, President, AMPEI; General Coordinator, Internationalization and Networks in Latin America and the Caribbean, UNESCO Observatory (Mexico)
Dr. Jose Celso, President, FAUBAI (Brazil)
Dr. Jenifer Cushman, President, AIEA (USA)
Hans-Georg van Liempd, Past President, EAIE; Managing Director, School of Social and Behavioral Sciences, Tilburg University (The Netherlands)
Professor Katsuichi Uchida, President, APAIE; Assistant to the President for Global Affairs, Waseda University (Japan)
Tuesday Lunch Speaker, Dr. Jenifer Cushman
12:30 – 13:45, Tuesday, June 23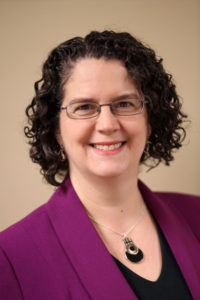 Jenifer Cushman is Campus Dean and Associate Professor of German at Ohio University Zanesville, where she serves on the Ohio Board of Regents working group for post-secondary globalization and the OU Senior International Management Team. After earning her PhD in German Literature from Ohio State, she taught English in Russia as a US Peace Corps volunteer and then privately in Poland. 2015 President of the Association of International Education Administrators (AIEA), Cushman first engaged with International Education administration through the University of Minnesota study abroad curriculum integration effort, as a faculty member at University of Minnesota Morris. Formerly Dean of International Education at NAFSA Simon-Award-winning Juniata College, she participated in the 2013 Fulbright-Nehru International Education Administrators Seminar to India, chaired the 2014 Simon committee, and contributed to the NAFSA publication "Improving and Assessing Global Learning" and the forthcoming Internationalizing the Undergraduate Psychology Curriculum: Practical Lessons Learned At Home and Abroad.
Closing Keynote Speaker, Dr. Wade Davis
10:30 – 11:30, Wednesday, June 24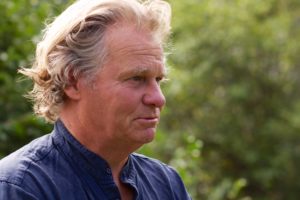 Wade Davis is Professor of Anthropology and the BC Leadership Chair in Cultures and Ecosystems at Risk at the University of British Columbia. Between 1999 and 2013 he served as Explorer-in-Residence at the National Geographic Society and is currently a member of the NGS Explorers Council. Author of 17 books, including The Serpent and the Rainbow, One River, The Wayfinders and The Sacred Headwaters, he holds degrees in anthropology and biology and received his PhD in ethnobotany, all from Harvard University. His many film credits include Light at the Edge of the World, an eight-hour documentary series written and produced for the National Geographic. Davis is the recipient of 11 honorary degrees, as well as the 2009 Gold Medal from the Royal Canadian Geographical Society for his contributions to anthropology and conservation, the 2011 Explorers Medal, the highest award of the Explorers Club, the 2012 David Fairchild Medal for botanical exploration, and the 2013 Ness Medal for geography education from the Royal Geographical Society. His latest book, Into the Silence, received the 2012 Samuel Johnson prize, the top award for literary nonfiction in the English language.
*Please note that the Schedule at a glance and Online Session Guide are subject to change.