Keynote Speaker
Our 2018 keynote speaker will be Rt. Hon. Kim Campbell.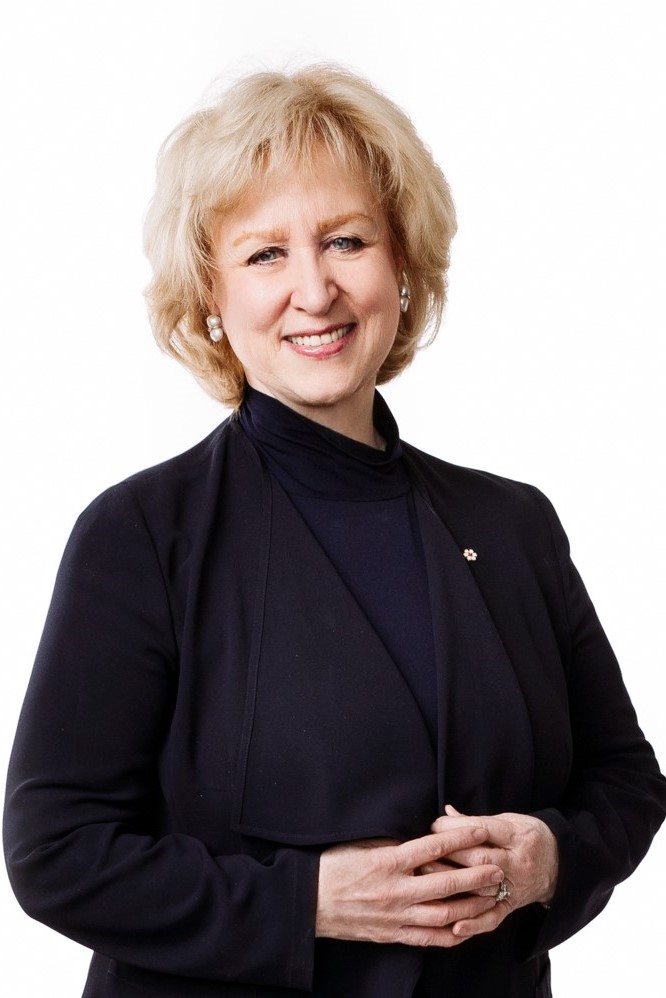 Keynote Lunch

Date: Monday, June 18, 2018
Time: 12:00 – 1:30 p.m.
Right Honourable Kim Campbell PC, CC, OBC, QC
We are very excited to welcome Rt. Hon. Kim Campbell as the BCCIE Summer Conference 2018 keynote speaker. The Right Honorable Kim Campbell rose to international fame as Canada's first female Prime Minister of Canada (1993). Before that, she held various Federal cabinet portfolios: Minister of State for Indian Affairs, Minister of Justice and Attorney General, and Minister of National Defence and Veterans' Affairs. She has served as Canadian Consul General in Los Angeles, taught at the Harvard Kennedy School and chaired the Council of Women World Leaders. Ms. Campbell also served as International Women's Forum President and was a founding member and later Secretary General of the Club of Madrid, an organization of former presidents and prime ministers.
Today, Ms. Campbell devotes much of her time to serving as the Founding Principal of the new Peter Lougheed Leadership College at the University of Alberta that graduated its inaugural class in June 2017. She is also a trustee of the International Center for the Study of Radicalisation and Political Violence (ICSR) at King's College, London. In 2016, she was appointed Chairperson for the Independent Advisory Board for Supreme Court of Canada Judicial Appointments, a role she reprised in 2017.