2018 WES International Credential Evaluation Workshop – Undergraduate and Graduate Admissions
Date: Apr 11, 2018 — Apr 12, 2018

Time: 8:00 a.m. – 4:30 p.m. PST

Format: Workshop

Hosted By: BCCIE

Location: Room 1600 (Canfor Policy Room), SFU Harbour Centre, 515 W Hastings St.

City: Vancouver, BC

Cost: $825 for the two-day workshop (Note: purchase of single-day admission is not available for this event.)

This two-day, hands-on lab will teach you how to use WES' proven evaluation methods and techniques, and show you the latest tools and resources to evaluate international credentials from Brazil, India, Mexico and Vietnam in a systematic and productive manner. Working with authentic credentials, you will hone your evaluation skills and gain insights that will help you streamline your admissions processes and make the most efficient and reliable admissions decisions for your institution. The workshop will be led by seasoned WES experts who will share information and respond to questions based on the most pertinent topics related to credential evaluation.
This workshop will include:
Learning how to obtain appropriate and authentic academic documents
Determining the status of the overseas institutions
A review and comparison of Canadian and foreign educational systems
Hands-on exercises and tips for evaluating credentials from Brazil, India, Mexico and Vietnam
Benefits
WES instructors are highly experienced international credential evaluators and have a combined 30+ years of experience in the field.
Training blends instruction of WES methodology with hands-on practical opportunities to enrich learning.
Customized instruction and materials tailored to the needs of BC's International Education sector.
All participants will receive a workbook with helpful resources such as information on country education systems, common grading scales, accreditation, verification procedures, and sample credentials with practical evaluation exercises.
Presenters

Ari Mihael, Quality Assurance Director
Ari has been evaluating international academic credentials at WES for nearly 20 years. He specializes in the education systems of France, the Middle East and India, as well as document authenticity and verification. Ari has presented at numerous national conferences, including NAFSA, and is a seasoned presenter at annual WES workshops and webinars. Ari speaks Greek, Hebrew and French.
Kevin Rolwing, Quality Assurance Director
Kevin Rolwing has more than 20 years of experience and extensive knowledge of international academic credential evaluation issues. He specializes in the educational systems of Latin America and Western Europe, and has presented his research in articles and at many national and international academic and professional conferences, including NAFSA, ACCRAO, NAGAP and EAIE conferences. He also regularly provides credential evaluation workshop training to university admissions officers and other professionals.
Event Registration

This is a paid event open only to all BC public and private EQA-designated post-secondary institutions. To register for this workshop, please complete the registration form using the link below by Monday, March 12, 2018.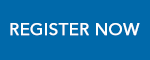 If space is available, this workshop will be open to institutions outside of BC after Wednesday, February 28. If you are from an institution in another Canadian province, please email events@bccie.bc.ca to inquire about registration availability prior to completing the registration form.
Cancellation and Refund Policy

Refunds of event registration fees paid, less a $100.00 CAD administration fee, will be granted until March 12, 2018. Cancellation requests must be received in writing to events@bccie.bc.ca on or before this date.
No refunds will be given after March 12, 2018. However, name changes are allowed provided that they are submitted in writing to events@bccie.bc.ca on or before April 4, 2018.