Registration Closed: Risk Management in Education Abroad
Date: Oct 27, 2017

Time: 9:00 a.m. to 12:00 p.m. and 1:00 p.m. to 4:00 p.m.

Format: In-person workshops

Hosted By: BCCIE

Location: SFU Harbour Centre, Room 1520 (Gold Barrick Lecture Room), 515 W Hastings Street

Cost: $50 for half day (either morning or afternoon); $75 for full day. Please note that no refunds will be granted for this event.

Join us during these interactive workshops on risk management in education abroad. You may choose to attend one or both of the workshops, depending on your interest. Please note that coffee, tea and light snacks will be provided at each workshop; lunch will not be provided.
Workshop #1: Everything You Wanted to Know But Were Afraid to Ask About Risk Management in Education Abroad

Time: 9:00 am to 12:00 noon
This half-day workshop will provide a basic overview of risk management best practices for education abroad professionals, those sending/leading participants on programs outside of Canada. The workshop will cover risk management basics related to program development and planning, participant & leader education and support, as well as incident management. Through this interactive workshop participants will: learn basic risk assessment principles, enhance their ability to consider risk from an inclusive positionality, be able to identify key stakeholders to involve in risk management at their institution, and apply these outcomes to their own work. This workshop is intended for newcomers to the area of risk management and risk assessment for education abroad. The workshop facilitators will strive to ensure relevance for colleagues from the K-12, College, and University sectors.
A note that the focus of this workshop will be on institutional due diligence, and health and safety rather than financial risk management, though the latter may come up in the afternoon case studies.
Workshop #2: "What Happened?! Now what?" Risk Management in Education Abroad – Case Studies

Time: 1:00 to 4:00 pm
For those who attended the session in the morning, or for those with experience in risk management principles and practice in education abroad, we will spend this afternoon workshop working through case studies and discussing real-life scenarios in a fully interactive format. Through this hands-on workshop participants will be able to: employ risk management principles to case-scenarios, identify key stakeholders, enhance their risk management practices through an inclusive lens, and, hopefully, feel more confident in managing stakeholders and competing interests. As noted above, the case study workshop is intended for those who attended the morning session, as well as seasoned Education Abroad practitioners and/or administrators. Some knowledge of risk management principles for education abroad is expected as this afternoon will be very interactive and take advantage of the knowledge and experience of participants. The workshop facilitators will strive to ensure relevance for colleagues from the K-12, College, and University sectors.
A note that the focus of this workshop will be on due diligence, and health and safety, rather than financial risk management though the latter may come up during the case study discussions dependent on participant interests and experience.
Presenters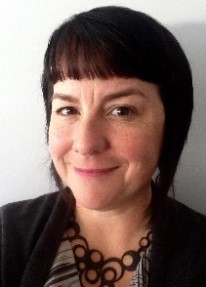 Kate Jennings has worked in international education in a variety of capacities at five different institutions in Canada over the past 20 years. Kate is currently the Director for International Student Services at Vancouver Island University in Nanaimo, BC. In addition to her professional roles, Kate currently volunteers her time as the Chair of the Education Abroad Professional Learning Community (EA-PLC) within CBIE, as Co-Chair for the Canada Membership Interest Group (CanadaMIG) of NAFSA, and as a BC Ministry of Education working group member. Kate was a Course Coordinator and Instructor with the International Educators Training Program (IETP) at Queen's University, Canada from 2003 to 2007, where she primarily focused on training for new education abroad professionals. Kate has published and presented on a variety of international education topics, including invited sessions and workshops for NAFSA, CBIE and the British Columbia Council for International Education (BCCIE), as well as accepted workshops and presentations at the annual events AIEC, BCCIE, CBIE, EAIE, and NAFSA.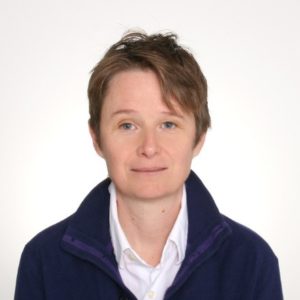 Holly Luffman is the Director, Safety Abroad & Assistant Director, Students at the Centre for International Experience, University of Toronto. Holly is responsible for managing the University's Safety Abroad program that supports students travelling on university activities. She also leads a team to support International Students and Scholars in achieving their goals and is currently working of the development of a Global Learning curriculum.
Holly is a graduate of the University of Toronto and completed her Masters, Philosophy of Education. Her thesis focused on the androgogic strategies for study abroad. She is an avid traveller and practitioner in mindful mediation and often combines these interests exploring meditation communities around the world. In 2016, she received the inaugural Jill Matus Excellence in Student Services Award for her work in creating learning experiences that turn U of T students into true global citizens.
Registration is now closed
CANCELLATION POLICY: No refunds of event registration fees paid will be granted at any time. However, name changes or registration transfers are allowed provided that they are submitted in writing to events@bccie.bc.ca on or before October 13, 2017.