SOLD OUT: Immigration Pathways for International Students: PGWP, Express Entry & BC PNP
Date: Nov 30, 2017

Time: 9:30 – 11:30 a.m.

Format: In-person presentation

Hosted By: BCCIE

Location: SFU Harbour Centre, Room 1520 (Barrick Gold Lecture Room), 515 W Hastings St

City: Vancouver, BC

Cost: $25 (to cover BCCIE's administrative costs only). Please note no refunds will be given for this event.

Registration is now closed.
BCCIE is pleased to invite our International Education sector to join Heather Michaud of IRCC and Aireen Luney of the BC PNP, for a presentation and Q&A on Express Entry and the BC PNP, with a focus on how these two programs can serve as immigration pathways for international students graduating from educational institutions in BC or Canada.
Attendees will come away from this session with the following:

Details of the federal and provincial immigration pathways, and how the two intersect
Increased knowledge of Post-Graduate Work Permits and Express Entry: how these programs work, who is eligible, and how international students can plan a path towards permanent residence once they graduate
Enhanced understanding of where students can find relevant information on the IRCC website
Resources that can be accessed on a regular basis to obtain the latest updates on immigration programs
An up-to-date and detailed overview of the BC PNP and its program categories
A practical understanding of the BC PNP Skills Immigration Registration System (SIRS), the points system, and invitations to apply
Details about the new BC PNP Tech Pilot and how it may be relevant to international students
Presenters

Heather Michaud – Employer Liaison Network Officer, Immigration, Refugees and Citizenship Canada (IRCC)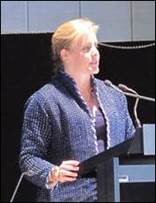 Heather Michaud is an Employer Liaison Network (ELN) officer with Immigration, Refugees and Citizenship Canada (IRCC). She holds a BA and MA from the University of Calgary. She started her IRCC career as a Foreign Service officer in 2000 and has worked in several visa offices overseas including Beirut, Singapore, New Delhi, Colombo, Seattle, Nairobi, and Rabat.
Aireen Luney – Manager of Program Development and Promotion, BC Provincial Nominee Program (BC PNP)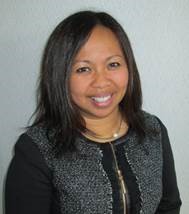 Aireen Luney is the Manager, Program Development and Promotion for the BC Provincial Nominee Program in the Ministry of Jobs, Trade, and Technology. Aireen leads strategic program development and promotion of B.C.'s economic immigration programs. Prior to joining the BC PNP, Aireen had extensive experience in all aspects of human resource management with the BC Public Service Agency. She has a Bachelor of Arts from the University of Victoria and speaks four languages.


Registration

Registration is now closed.
This is a paid event open to all BC public and independent K-12 schools, and public and private EQA-designated post-secondary institutions and language schools. To attend this event, register online by Monday, November 27.
For any questions, please contact events@bccie.bc.ca.